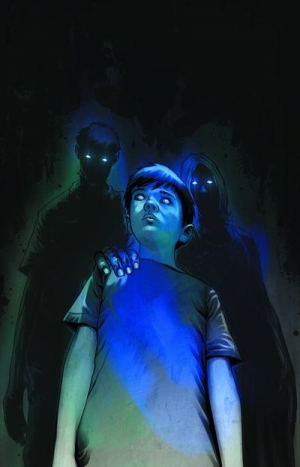 The amazingly generous and keenly critical folks at Fangoria Magazine have just given SELF STORAGE the thumbs up. Four out of four skulls to be exact, calling it "a cult classic comic."
You should read the whole review here, but just know they said and we-quote: "Imagine if THE WALKING DEAD was directed by Stuart Gordon and you'd get an idea of what you might expect from SELF STORAGE..."
So get on it, kids! Issues #1-4 are now on the shelves and selling out their limited print-runs! Issues #5 and #6 are on their way!
March 30, 2016
Related:
SELF STORAGE #4
---
"Clay McLeod Chapman's wonderful "Half and Half," about a happy hermaphrodite, is worthy of composers Kander and Ebb."
— Portland Tribune