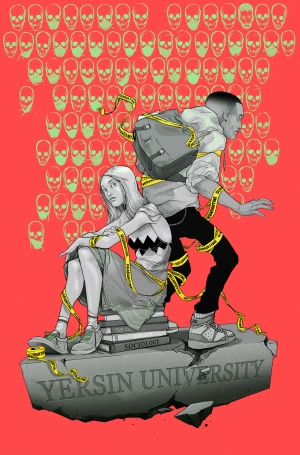 Related Blog Post
5 issue series from BOOM! Art by Jey Levang. Cover by Ignacio Valicenti.
After a pandemic strikes, a dorm complex at a small American college is quarantined with all of the students trapped within. What first starts out as youthful freedom from authority soon devolves into a violent new society—it's Lord of the Flies on a college campus.
Published by BOOM! Studios. Release date: September 27, 2017.