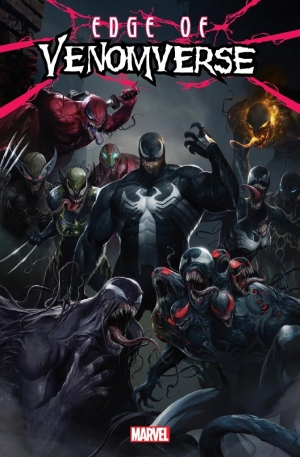 Trade paperback collects issues #1-5
Symbiotes are stirring all across the Web of Life and Destiny. Are they just hungry to find worthy hosts or has something more sinister got them riled? Collecting Edge of Venomverse #1-5.
Features "Hello Darkness, My Old Fiend," written by Clay McLeod Chapman, art by James Stokoe. On shelves November 2017.