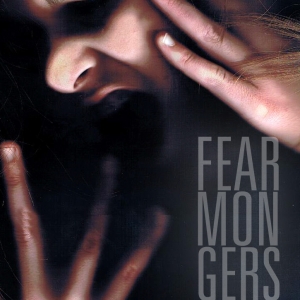 At last. Fear-Mongers: Fireside Chats about Horror Films returns for its third season!
Dixon Place has asked us back, which is great. We've got three shows set up for 2012, starting with March 27th. And today, drum roll please, I'm happy to announce our lineup of uh-mazing guests…
Lloyd Kaufman
(President of Troma Entertainment and Creator of "The Toxic Avenger")
Jack Ketchum
(Author of "The Woman," "Offspring," and "The Girl Next Door")
Jim Mickle & Nick Damici
(Co-writers, director and star of "Stake Land")
Trav SD
(Author of "No Applause, Just Throw Money: The Book That Made Vaudeville Famous")
Tuesday, March 27th at 8 PM
at Dixon Place
161A Chrystie Street (btn Rivington and Delancey)
Tickets: $10
For reservations, call: (212) 219-0736
For more info about Fear Mongers, visit us at: http://www.dixonplace.org/html/fearmongers.html
This show has been a labor of love ever since we started it way back in 2010. Leslie Strongwater, who used to work at Dixon Place, had asked if I'd be interested in organizing a reading series for them… Which, to be honest, I wasn't super-keen on. I'd tried to put together a monthly reading series before with pretty awful results. The prospect of hunting down new writers every month, not to mention an audience, just felt like a daunting task… But Leslie persisted, god bless her. If it wasn't for her, none of this would've happened. It's not every day you get offered a slot at such an awesome spot as Dixon Place, so… I tried to think of something else to put together. Something fun. And silly. And possibly even a little bit smart. And respected. But fun.
It's no secret that I'm a big-time horror fan, so when the epiphany hit to develop an event around people geeking out about monster movies, it all clicked. Pieces started falling into place. And now… Here we are. 2012. Our third season. An awesome roster of guests that continues to expand. Not to mention an interesting mix of audience members who continue to come back, show after show. Hopefully this thing will just keep growing and growing.
Consider yourself warned. Fear-Mongers is back… And we're hitting the ground running. Get your tickets in advance. Here we go!
March 1, 2012
Related:
Fear-Mongers
---
"A deeply eerie and evocative portrayal of what it's like to stare into the abyss and find something there waiting for you. A memorable, disquieting ghost story about stories, rendered inside a Möbius strip."
— Kirkus