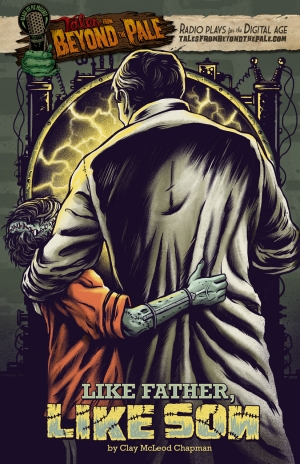 You go to the dentist. You're stuck in the waiting room. What do you do? You pick up a copy of Entertainment Weekly and flip through. But rather than settle in on an interview with Robert Pattinson… What's this? An article about Glass Eye Pix's upcoming Tales from Beyond the Pale? Oh ho!
It's an embarrassment of promotional materials this morning. Entertainment Weekly ran a nice lil' story about next week's show, featuring the poster art for our two premiere pieces "Ram King" by Jow Maggio and my play "Like Father, Like Son."
Fangoria, Shock Til You Drop and Dread Central also posted stories online yesterday. I'm telling you now… This is going to be a blast. I'm really proud of my piece. It definitely doesn't hurt to have the windpipes of Larry Fessenden and Vincent D'Onofrio supporting your words, either. Come check it out on Oct 2nd at Dixon Place!
To read the Entertainment Weekly article, click here: http://bit.ly/S8Pr6y
To read the Fangoria article, click here: http://bit.ly/SlCdD6
To read the Shock Til You Drop article, click here: http://bit.ly/S8G1rM
To read the Dread Central article, click here: http://bit.ly/Q3tVBK
September 27, 2012
Related:
Like Father, Like Son
---
"A deeply eerie and evocative portrayal of what it's like to stare into the abyss and find something there waiting for you. A memorable, disquieting ghost story about stories, rendered inside a Möbius strip."
— Kirkus