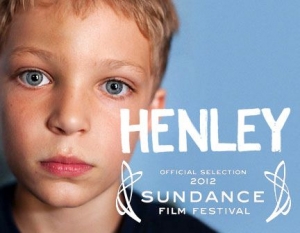 Our short film, HENLEY, written by me and director Craig Macneill, based on the chapter "The Henley Road Motel" from my novel MISS CORPUS, is an official selection at the 2012 SUNDANCE FILM FESTIVAL!
Meet 9-year-old Ted Henley — budding motel manager and roadkill entrepreneur. Ted lives with his father in their rundown motel on a desolate stretch of road. He earns his tiny allowance by cleaning up roadkill that litter the highway. But when the motel cash register suddenly runs dry, Ted turns his attention to collecting bigger game…

Grand Jury Prize for BEST SHORT FILM at the 2011 Gen Art Film Festival.
Grand Jury Prize for BEST SHORT FILM at the 2011 Carmel Film Festival.

And now… Sundance! This year's Short Film program is comprised of 64 short films selected from a record 7,675 submissions!
Henley's Sundance program page: http://bit.ly/unM0q3
Official Sundance announcement: http://bit.ly/uOJhqx
Hollywood Reporter article: http://bit.ly/vB580v
Richmond Mag interview w/ me: http://bit.ly/sYhA8M
This marks the second film-collaboration Craig and I will have taken to Sundance together. Our first, 2005's LATE BLOOMER, continues to screen at festivals throughout the world. You can watch it on Youtube here: http://bit.ly/st6Jad

HENLEY will have four screenings through the fest:

Friday, January 20th, NOON
Yarrow Hotel Theatre, Park City

Friday, January 20th, 9 PM
Broadway Centre Cinema 6, Salt Lake City

Sunday, January 22th, 3:30 PM
Redstone Cinema 8, Park City

Thursday, January 26th, 4 PM
Holiday Village Cinema 4, Park City

Official HENLEY site: http://www.henleyfilm.com/
Friend HENLEY on Facebook: http://on.fb.me/w3ebhf

Shout-outs to Craig, our do-it-all DP Noah Greenberg, our uh-mazing producer Almitra Corey, our leading man Hale, and the entire cast and crew who suffered through a sweltering Virginia summer and contracted Lyme disease during the shoot. We did it!
January 1, 2012
Related:
Henley (short)
---
"A deeply eerie and evocative portrayal of what it's like to stare into the abyss and find something there waiting for you. A memorable, disquieting ghost story about stories, rendered inside a Möbius strip."
— Kirkus