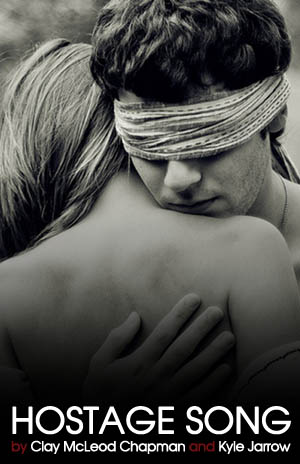 Broadway World announced that Hostage Song, featuring a book by me and music/lyrics by good friend Kyle Jarrow, will be making its way to Chicago this summer. The folks at Signal Ensemble Theatre are just crazy enough to bring our indie-rock musical to the Windy City.
Read the story here: http://bit.ly/GDDoZY
This will mark the second regional production of Hostage Song since its premiere in NYC in 2008. It's a tough show to wrap your head around, given the fact that on paper it sounds like an awful, awful idea… A romantic comedy that takes place during a hostage crisis? With our leading pair of young lovers blindfolded, hands bound, throughout the entire show? With singing? Really?
And yet… It works. At least that's what Kyle and I think.
Not to mention everybody who helped create the piece in the first place. This show is pretty near-and-dear to a lot of people who were involved in the original production, from our director Oliver Butler to our cast. Now that Hostage Song is slowly making its way out into the world, with a presentation at NAMT to a production in Colorado last year and now Chicago, it's heartening to think more and more people might feel the same way we do.
Chicago: You be the judge. See you in May!
March 21, 2012
Related:
Hostage Song
---
"A deeply eerie and evocative portrayal of what it's like to stare into the abyss and find something there waiting for you. A memorable, disquieting ghost story about stories, rendered inside a Möbius strip."
— Kirkus