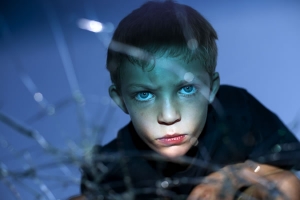 Tonight, our short film HENLEY screens at the Cucalorus Annual Festival of Independent Film in Wilmington, North Carolina. It will be the seventeenth film festival HENLEY will have screened at since we hit up the circuit last year, kickstarting the blitz with the Gen Art Film Festival in NYC. It was around about this time last year that we first got word that we had been accepted into the Sundance Film Fest, so it's pretty crazy to look back now at all the different corners of the world where HENLEY has gone on to screen. Everywhere from Malaysia to Mexico, to my hometown in Richmond, Virginia to Clint Eastwood's own fest in Carmel, California.
Now that we're gearing up to produce a feature length version of HENLEY with The Woodshed and Parent Company Films, it's exciting to think, in a year or more (definitely more), we'll be hitting up the festival circuit again… Fingers crossed. First, though, we should probably shoot the damn thing.
For more info on the Cucalorus Film Festival, click here: http://bit.ly/RZK8ak
Here's a list, in no particular order, of all the festivals and awards HENLEY has screened/garnered. Here's to seventeen more!
2012 Sundance Film Festival.
2012 Guanajuato International Film Festival
2012 New Hampshire Film Festival.
2012 Cucalorus Film Festival.
2012 Short Shorts & Asia
2012 Short Shorts & Asia tour: Malaysia
2012 Short Shorts & Asia tour: Short Shorts Int'l Mexico Film Festival.
2012 James River Film Festival.
2011 New Orleans Film Festival.
2011 Hamptons International Film Festival.
2011 Carmel Film and Arts Festival. *Winner of Grand Jury Prize for BEST SHORT FILM
2011 San Diego Film Festival.
2011 Gen Art Film Festival. *Winner of Grand Jury Prize for BEST SHORT FILM
2011 BAM CinemaFEST.
2011 Rooftop Films Summer Series.
2011 Woods Hole Film Festival.
2011 New York's Museum of Moving Images / Rural Route Film Festival.
November 8, 2012
Related:
Henley (short)
---
"A deeply eerie and evocative portrayal of what it's like to stare into the abyss and find something there waiting for you. A memorable, disquieting ghost story about stories, rendered inside a Möbius strip."
— Kirkus