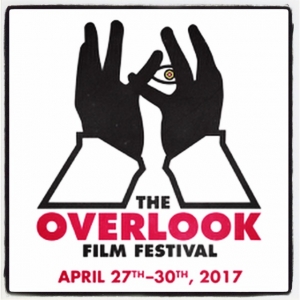 A surprising number of reviews popped up from our performance of the Pumpkin Pie Show at the Overlook Film Festival. Here are a few choice quotes from some pretty (dis)reputable publications:
"Chapman is doing something that feels new and present and his particular brand of alchemy both needs and deserves an audience." Birth.Movies.Death., "When Clay McLeod Chapman Tells a Story, You Listen." Read the full review here.
"A powerful and incredibly unnerving performance that I'll never forget. Clay McLeod Chapman is an incredible actor and storyteller." Daily Dead, "Immersive Experiences and Special Events." Read the full review here.
"On the lighter side of things, performer Clay McLeod Chapman shared playfully spooky stories with festivalgoers in one-on-one sessions, sitting across from them and maintaining eye contact as he took on a series of storytelling identities."—Indiewire, "Why Immersive Experiences Are the Future of Storytelling." Read the full review here.
"Clay McLeod Chapman led people into the dark corners of the lodge for intimate retellings of his famous The Pumpkin Pie Show stories, which included silly voices, intense moments, and extremely animated movements."—Haunting, "Curating the Best Horror Storytelling." Read the full review here.
Special thanks again to Michael and Landon for bringing the Pumpkin Pie Show out to the Overlook. It was a total blast… And thanks to everyone who braved our one-on-one performances! Hope to see you next year!
May 6, 2017
Related:
The Pumpkin Pie Show
---
"A deeply eerie and evocative portrayal of what it's like to stare into the abyss and find something there waiting for you. A memorable, disquieting ghost story about stories, rendered inside a Möbius strip."
— Kirkus