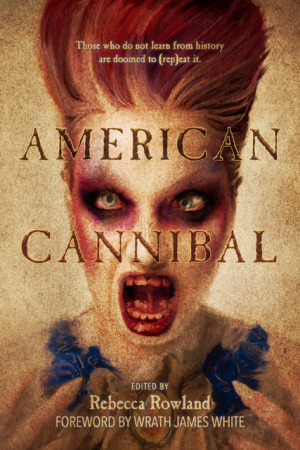 Those who do not learn from history are doomed to (rep)eat it.
A mother and daughter negotiate the Oregon Trail with grisly results; an elementary teacher watches the carnage of The Challenger explosion spill over into her own classroom. A possible prospector traveling west is drawn to an isolated inn where no one walks away hungry; a 1950s housewife shares the gruesome repertoire of behavior expected of a proper lady. Prohibition and women's suffrage, the Civil War and the Vietnam War, the JFK assassination conspiracy and the Y2K hysteria: the annals of American history are reimagined with a side order of cannibalism by twenty of the biggest names writing horror fiction today.
Forget what you read in the textbooks. Everything you were taught about the Land of Liberty is about to be history.
Features the story "all ears" written by Clay McLeod Chapman. In digital, print, and audio March 7, 2023