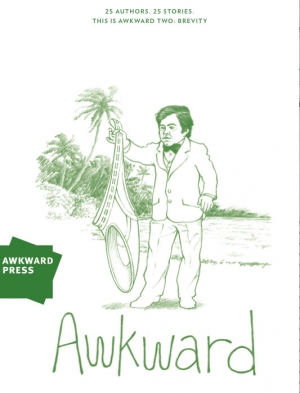 The villains at Awkward Press are at it again with Awkward Two, a collection of tales so inventive they can barely be contained by the boundaries of their wood-pulp prison. The experience begins with the cover, a charming take on the theme of "Brevity" that has been lovingly hand penciled by illustrious illustrator Baarbarian. Peel back the cover and find yourself transported to an unexpected world in which pirates hold court over human resources departments, house painters become religious leaders, and ants show up in the most unlikely of places.
Awkward Two features thirty-three original short works by twenty-five of the modern world's finest scribes in a package that is at once sophisticated and refreshingly humble. Awkward Two is brimming with stories guaranteed to shock and amaze.
Features the short story "grand marshal" by Clay McLeod Chapman.