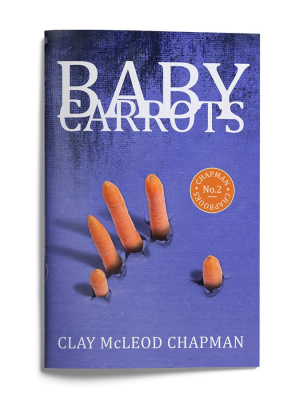 Book #2 in the Chapman Chapbooks series from Shortwave Books
"Baby Carrots" is the story of a man haunted by a bad batch of produce.
This is the second issue of the Chapman Chapbooks series. Each issue features a complete, standalone short story by Clay McLeod Chapman.
The first 100 copies of each issue are hand-signed and numbered by the author!
"Baby Carrots" is previously unpublished.