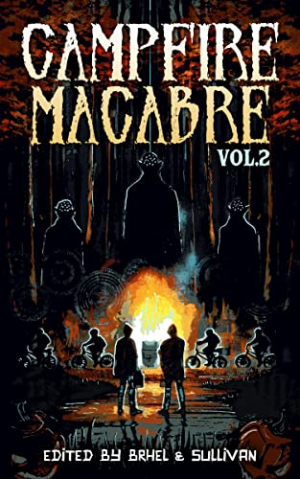 Edited by John Brhel and Joe Sullivan
40+ more short horror stories under five different themes: Trick-or-Treating, Body Horror, Malevolent Alien Visitors, Fields and Forests, Youth Drug Culture.
Also featuring stories from Eric J. Guignard, Eddie Generous, Ai Jiang, J.A.W. McCarthy, Michael Harris Cohen, Mark Allen Gunnells, Tyler Jones, John Lynch, Corey Farrenkopf, Laura Keating, P.L. Watts, Bob Ford, JG Faherty, Marisca Pichette, Tiffany Michelle Brown, Eric Raglin, Joe Koch, S.H. Cooper, K.S. Walker, Patrick Barb, LP Hernandez, Scott Cole, Anthony J. Rapino, Jeff Provine, Angela Sylvaine, Jessica Ann York, Ali Seay, John Boden, Christi Nogle, Jonathan Duckworth, Joshua Marsella, Die Booth, and Brennan LaFaro.
Includes the story "scratch 'n sniff" by Clay McLeod Chapman. Available October 11, 2022.