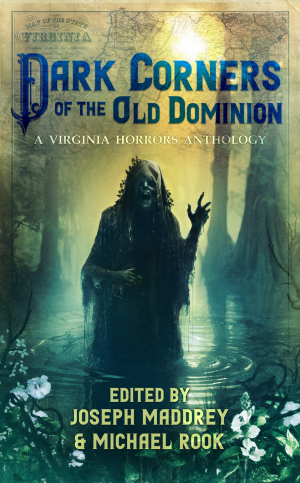 A Virginia Charity Anthology for Scares That Scare
What's so scary about Virginia? From the blood-soaked battlegrounds of the Civil War to the solitary paths of the Appalachian Trail, we've got four hundred years' worth of ghost stories, folk horror, urban legends, and southern gothic tales. Edgar Allan Poe grew up in Richmond. William Faulkner was UVA's first writer-in-residence. V.C. Andrews was a native of Portsmouth. Virginia authors have penned tales that spanned from the political arena of the D.C. Beltway to the mythic-sounding Blue Mountains, across the state to the Seven Cities of Hampton Roads, and farther. Now, today's authors continue to pen new stories for the future generations.
Features the short story "keep it civil" by Clay McLeod Chapman. On shelves September 2023.