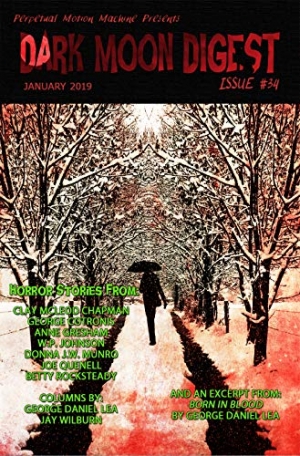 The Horror Fiction Quarterly
In the 34th issue of Dark Moon Digest, the gods of the sky take their vengeance; a little girl and her brother see too much; sisters talk to civil war ghosts; a fairy tale has a different idea of happily ever after; a peeping tom gets more than an eyeful; a gangster isn't so tough after all; and an animal social worker discovers more than she expected. Fiction by Donna J.W. Munro, Anne Gresham, Clay McLeod Chapman, George Cotronis, W.P. Johnson, Joe Quenell, and Betty Rocksteady, alongside non-fiction by Jay Wilburn and George Daniel Lea.
Features the short story "battlefield séances" written by Clay McLeod Chapman.