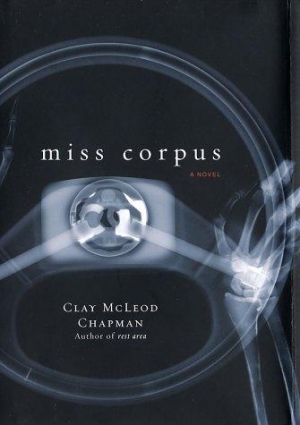 "…Dizzyingly imaginative first novel. Suffused with a compassion, the novel transcends its bizarre premise and suggests that the magic of literature can make sense of life."
– Publishers Weekly
This hugely imaginative first novel that traces the road trips of two complete strangers on a dramatic collision course with fate.
Will has just returned home from sea to find his wife lying dead on the kitchen floor. Four states away, Phil has been waiting for his son to return home, only to discover his body decomposing at the bottom of a nearby swamp. Will's wife always wanted a highway-bound honeymoon. Phil's son always wanted to see the country. In an attempt to pick up the pieces of their lives, both Will and Phil load up their cars and hit the road. An imaginative first novel tracing the fateful collision of two complete strangers, miss corpus floors the accelerator from the first page and never brakes. At once poignant, horrifying, clever and unnerving, miss corpus is a feat of literary acrobatics from an astoundingly gifted new voice in fiction.