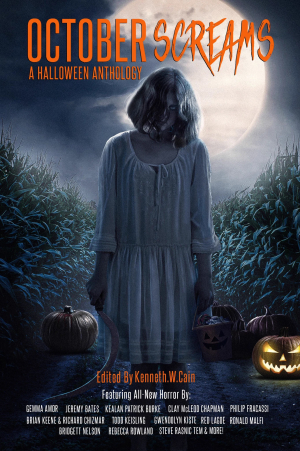 Edited by Kenneth W. Caine
​Featuring Gemma Amor, Jeremy Bates, Kealan Patrick Burke, Clay McLeod Chapman, Philip Fracassi, Brian Keene & Richard Chizmar, Todd Keisling, Gwendolyn Kiste, Red Lagoe, Ronald Malfi, Bridgett Nelson, Rebecca Rowland, Steve Rasnic Tem, T.J. Cimfel, Cassandra Daucus, Ryan Van Ells, Patrick Flanagan, Brennan Fredricks, Larry Hinkle, Larry Hodges, Kevin Kangas, Evans Light, Gregory L. Norris, Frank Oreto, Robert Stahl, Cat Voleur and Jacqueline West.
On shelves September 2023. Features the story "sweet meat" by Clay McLeod Chapman.