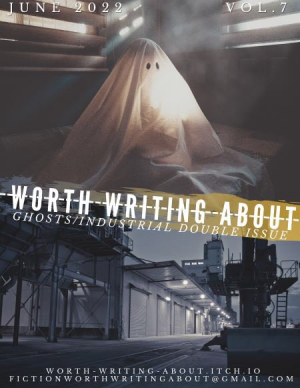 Ghost/Industrial double issue June 2022 Vol 10
​Worth Writing About is a monthly flash fiction zine, with a different theme/genre every month. For June 2022, we have a double issue with the themes of Industry and Ghosts. Each month we vote on a different charity to donate all proceeds to. For the entire month of June, all funds will go directly to The Trevor Project.
Features the story "crosshairs" written by Clay McLeod Chapman. To read this issue, click here.