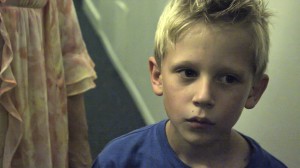 The Wrap just announced our official line-up for THE BOY and it's a doooooozy. Rainn Wilson (The Office), David Morse (The Green Mile), Mike Vogel (Under the Dome), Zuleikha Robinson (Homeland) and Bill Sage (We Are What We Are) have all joined our dream ensemble cast.
Add our main man, 9 year old Jared Breeze—and his sidekick Aiden Lovekamp—and you've got one hell of a movie on your hands.
Now all we have to do is… make the movie. No pressure, right?
To read the article of The Wrap, click here: http://bit.ly/1cnAHMj
February 26, 2014
Related:
The Boy (feature)
---
"This remains a 5 star book. There has been no dip in quality since the first page of issue one. Outstanding book."
— Comics Crusaders