Written by Clay McLeod Chapman and Craig Macneill. Directed by Macneill.
World Premiere at 2015 SXSW FIlm Festival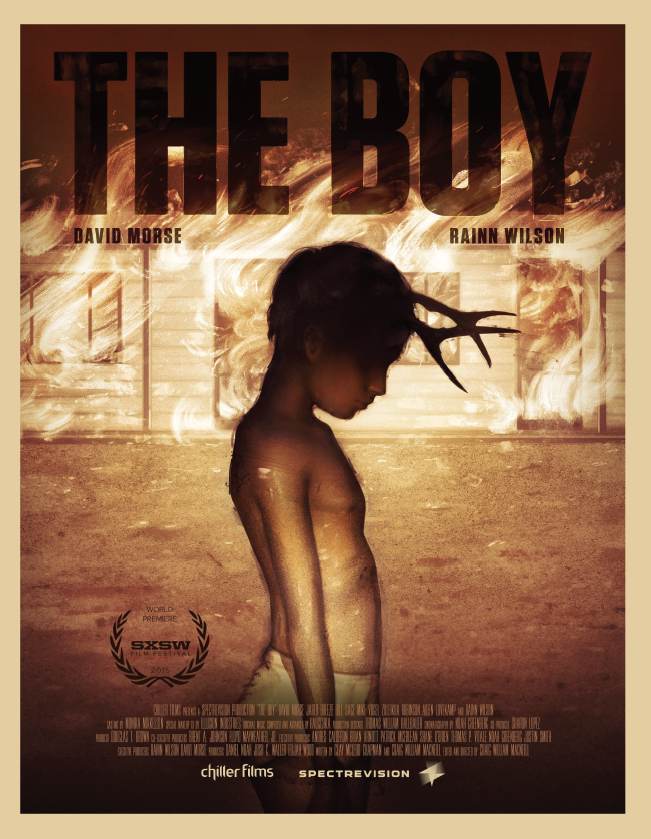 The Boy is an intimate portrait of a 9-year-old sociopath as he first discovers his taste for killing. Set in an ailing motel on a desolate stretch of Southern highway, The Boy celebrates the dark imagination of children left to their own devices and the urge to… experiment. Produced by SpectreVision (Elijah Wood, Daniel Noah & Josh Waller) and Chiller Films. The Boy is a feature transfer of the 2012 Sundance short Henley written by Chapman and director Craig Macneill based on the chapter "The Henley Road Motel" from Chapman's novel Miss Corpus.