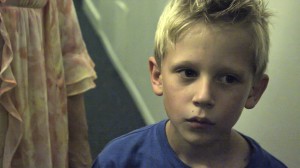 It's official: After two years in development, we are bringing the feature film version of our short Henley to the big screen. Now titled THE BOY, we begin principal photography next month in Medellin, Colombia. Written by me and our director Craig Macneill, based on my novel Miss Corpus, produced by Elijah Wood's company Spectrevision and Chiller Films… THIS IS IT.
The press picked up on the news pretty quickly, popping up in Variety, Deadline, The Hollywood Reporter and a dozen other spots…
"Elijah Wood Producing Serial Killer Origin Trilogy "The Boy," Variety: http://bit.ly/1dCs8lP
"Elijah Wood to Reveal the Rise of a Serial Killer with "The Boy," The Hollywood Reporter: http://bit.ly/1dCsOYe
"Serial Killer Movie Trilogy Announced Beginning with "The Boy," Deadline Hollywood: http://bit.ly/LgUl5h
Here's what the press release says:
"Based on the award-winning short subject film, Henley which appeared in competition at the 2012 Sundance Film Festival, The Boy is the first film of a planned trilogy tracking the childhood of a future serial killer, with installments depicting the character at ages 9, 14 and 18, respectively, and ending with his full transformation to an iconic mass murderer. The Boy is directed by Craig McNeill from a screenplay by McNeill and Clay McLeod Chapman, who created the characters in his novel "Miss Corpus." The pair previously collaborated on the respective direction and writing of the short film. SpectreVision's Elijah Wood, Daniel Noah and Josh C. Waller serve as producers. Partnering with SpectreVision on the project is Chiller Films."
There are so many people who made this happen. So many people to thank. Eddie and Nate at The Gotham Group, Daniel, Josh and Elijah at Spectrevision, Shane and everyone else at Chiller, not to mention Almitra and Hale and everyone else responsible for our short… Now let's make a movie!
January 18, 2014
Related:
The Boy (feature)
---
"A deeply eerie and evocative portrayal of what it's like to stare into the abyss and find something there waiting for you. A memorable, disquieting ghost story about stories, rendered inside a Möbius strip."
— Kirkus