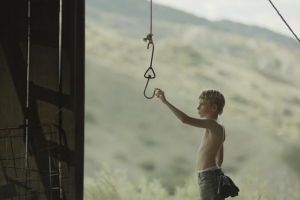 It's officially official! Entertainment Weekly announced earlier this week that THE BOY will have its theatrical release this August!
We'll be rolling out the red carpet in Los Angeles on August 14th… From there, THE BOY will be popping up on VOD on August 18th and in select theatres by Friday, August 21st. Check your local listings! Go see it wherever you can! Tell your friends! Your word o' mouth can really help this awesome film get out there.
For the EW article, click here. And if you want to see our super spoooooooky trailer, click here.
THE BOY is coming! THE BOY is coming! Head for the hills!
July 16, 2015
Related:
The Boy (feature)
---
"A deeply eerie and evocative portrayal of what it's like to stare into the abyss and find something there waiting for you. A memorable, disquieting ghost story about stories, rendered inside a Möbius strip."
— Kirkus