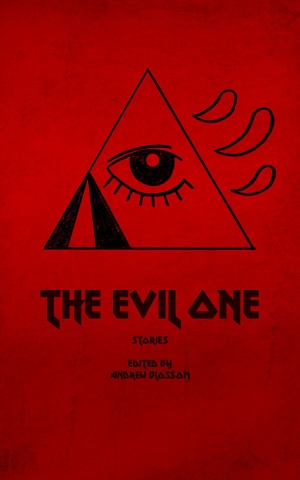 Events
Related Blog Post
Inspired by Roky Erickson's 'The Evil One,' edited by Andrew Blossom
Roky Erickson is a musician best known for his work with psychedelic rock pioneers The Thirteenth Floor Elevators. In the late 1960s, he was diagnosed with schizophrenia. Shortly thereafter he was arrested on a trumped-up drug charge and remanded to a maximum security mental institution. After his release in the 70s he began writing songs inspired by horror movies he'd seen as a child. The result was The Evil One—an album both emotionally devastating and incredibly fun, upbeat and ponderous, monster-movie geeky and deadly serious.
The Evil One is a literary cover version. Fiction from X.C. Atkins, Tom Batten, John Beckman, Andrew Blossom, Belle Boggs, Brian Castleberry, Clay McLeod Chapman, Taryn Chesshire, Matthew C. Crady, Dennis Danvers, Tom De Haven, Phillip Feger, Katy Resch George, David Gordon, Smith Henderson, Julie Karr, Greg Koehler, Chad Luibl, Lauren Maas, Tyler Magill, Muki Mahan, Lauren Sullivan McCarty, J.W. Morison, Shannon O'Neill, Howard Owen, Conrad Ashley Persons, Amira Pierce, Hermine Pinson, Mike Powell, Sarah Elaine Smith, April Sopkin, Matthew Stuart, Rebecca Taylor, Merve Thomas, Rebecca Wadlinger & Nate Waggoner.
Featuring the story 'B-Side' written by Clay McLeod Chapman. On shelves February 2017.