Charm City Books presents Camp Fire Tales: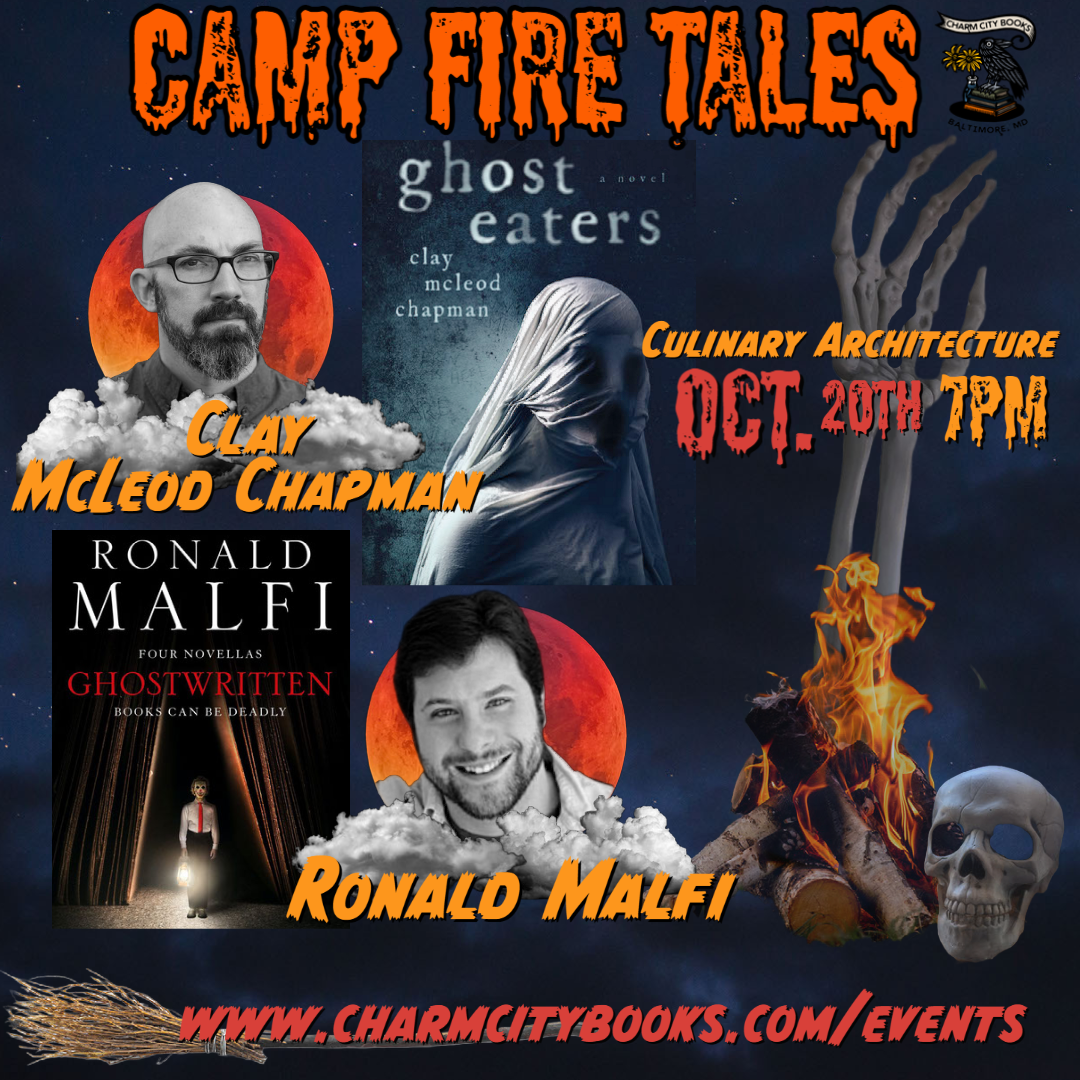 An evening of haunting yarns in the enchanted garden of Culinary Architecture.
Fans of SNICK and The Midnight Society know sharing spooky tales in the shadows before a roaring campfire is the ideal way of getting into the spirit of Halloween.
Guests will be visited by the spirits of Clay Mcleod Chapman (Ghost Eaters, pub. 9-20-22) and Ronald Malfi (Ghoswritten, pub 10-11-22). There will be seasonal drink specials and snacks available to enjoy created especially by Sylva (founder of culinary architecture) for this phantasmagoric occasion.
After Clay and Ronald share excerpts from their new ghoulish manifestos, the authors will take questions from the audience and be available for signing and personalizing copies of their books for anyone in attendance.
The event is free to attend but space is limited. If you'd like to make sure you reserve your seat for you and a guest or your family you'll need to purchase a ticket on this site.
The price of the ticket includes, A copy of one or more of the books by the two authors, a seasonal beverage and snack, and a rekindled fear of the unseen creepys that go bump in the night.
Thursday, October 20, 2022 - 7:00pm to 8:00pm

Related:
GHOST EATERS: A Novel
---