Book Banter with Clay McLeod Chapman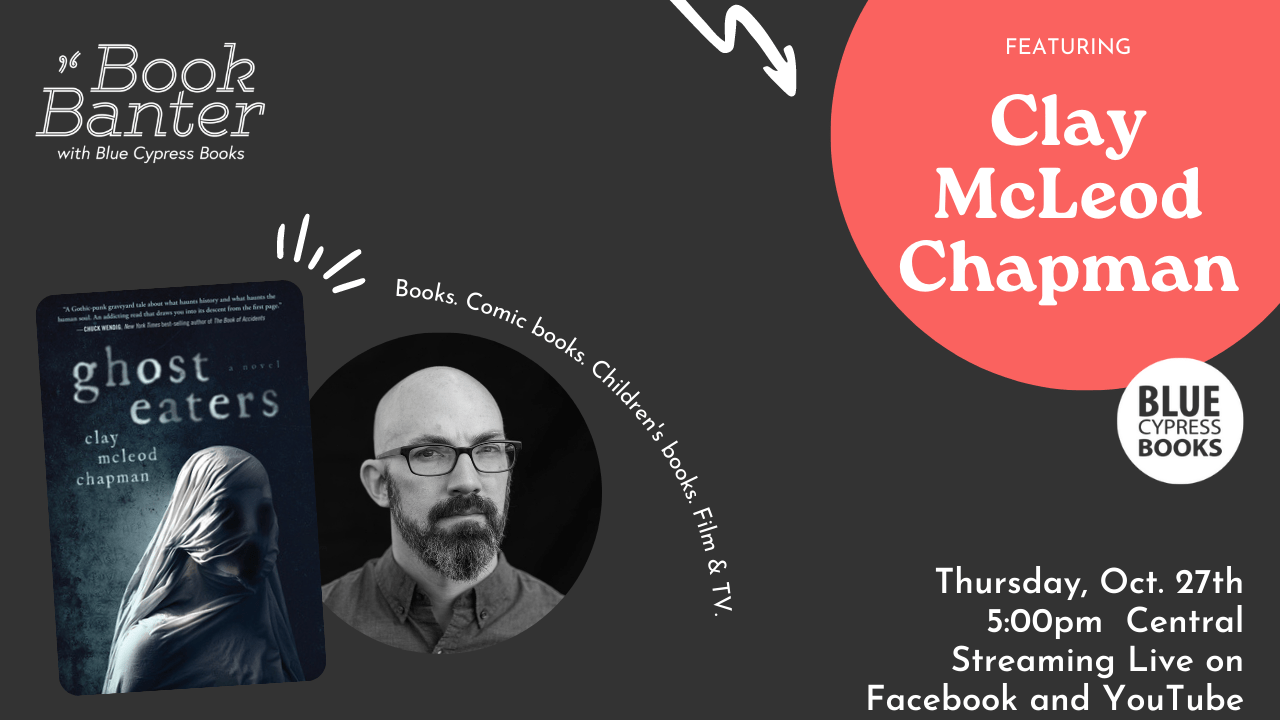 We are thrilled to welcome horror author Clay McLeod Chapman to Book Banter! Book Banter is a fun, interactive (you can ask questions and we will answer them during the event), event that streams live. Join the conversation on Facebook or YouTube!
For more info, click here.
Thursday, October 27, 2022 - 6:00pm to 7:00pm

Related:
GHOST EATERS: A Novel
---