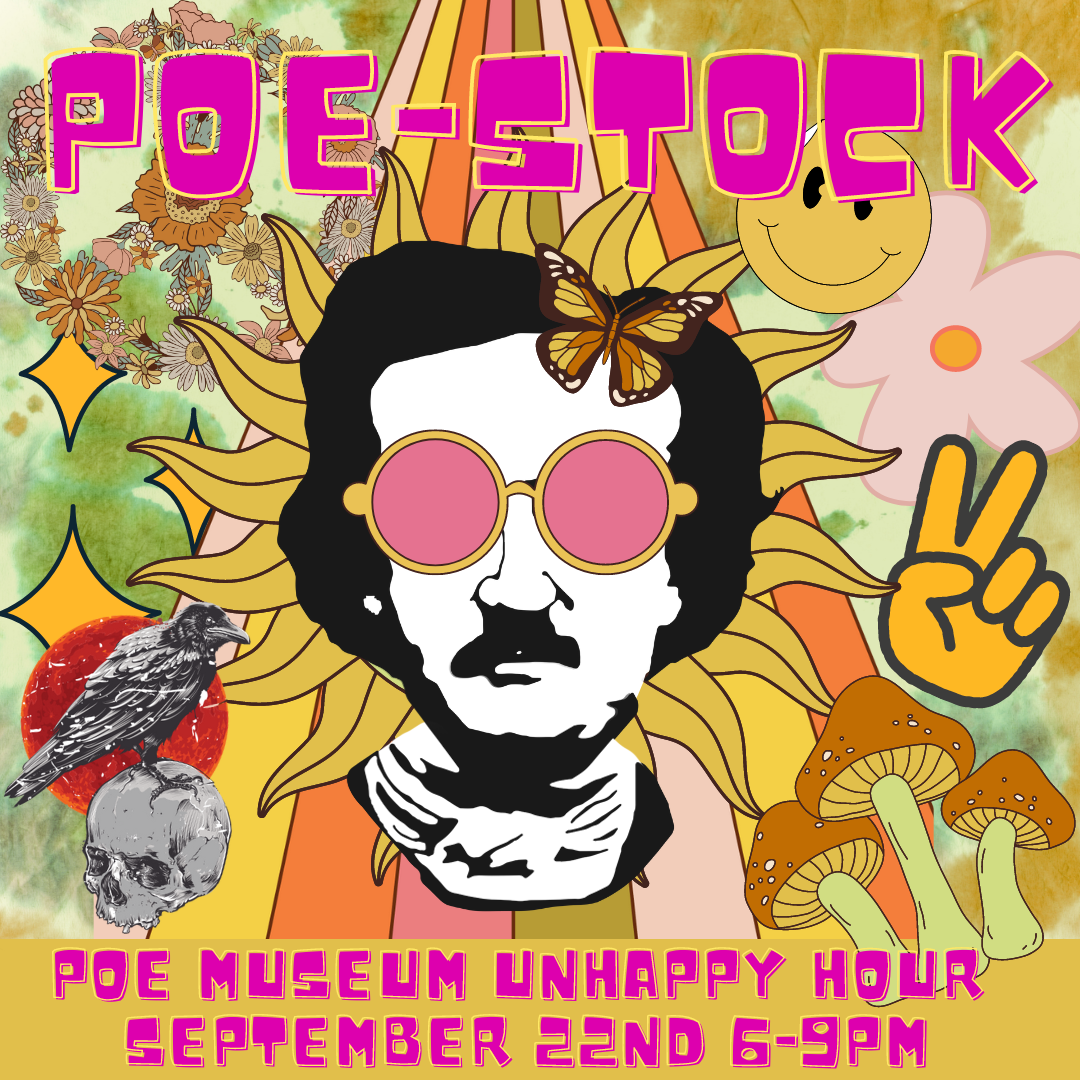 ​Join the Poe Museum for a far-out night full of live music, libations, and after-hours access to the grooviest museum in town!
Benchtop Brewing, Bryant's Cider, and a selection of wines will be available for purchase ($6 pre-purchase, $7 at the event). Jam to the tunes of Elizabeth Wise & Her Guys. Can you dig it, man?
Author Clay McLeod Chapman will perform a reading of his new book Ghost Eaters, which takes place in Richmond. Clay McLeod Chapman writes novels, comic books, and children's books, as well as for film and TV. He is the author of the horror novels The Remaking and Whisper Down the Lane. Visit him at claymcleodchapman.com.
It's a miserable time from six to nine!
This event is a part of our centennial celebration.
Thursday, September 22, 2022 - 6:00pm to 9:00pm

Related:
GHOST EATERS: A Novel
---